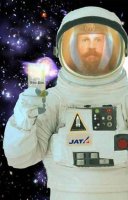 As predicted by Jaap Steinbrikker, visiting reader of Balkan Futurenomics at the University of Groningen, The Netherlands.
In the year 2042 Serbia achieves membership of the "Global Community", and its people are finally allowed to jump and frolic freely in the grassy meadows of life . The following things happen.
IN THE YEAR 2042:
1. In Hollywood all film stars are contractually required to have real sex on screen. Demi Moore is the first A-list star to do this as part of a special interest "senior citizen" sex comedy. To generate publicity she appears with ex-husband Bruce Willis, who is revived from the dead specifically for the role.
2. After the lesbian revolution of 2008 Serbs have died out due to lack of breeding and the population is now entirely gypsy. The film industry flourishes.
3. Belgrade finally replaces its ancient and historic trolleybuses with an ultramodern high-altitude titanium monorail system, moving people across the city at speeds of up to 90kmh. Approximately every hour it comes to a halt and a man in leather gloves gets out and moves some wires about. Then it runs again, for about an hour.
4. The government launches a campaign to introduce the concept of customer service in Serbia. They cover the city's hyperwalls with an advertisement to shopkeepers explaining to them that if they are polite and helpful then customers might return and buy something a second time.
5. The latest series of Big Brother has become so long that it is effectively infinite and thus no more can be made. The contestants will all eventually die in the house, of old age or other causes. Eviction is their only means of escape. However, all the contestants still seem determined to win. The series actually began 7 years before, in 2035, and by 2042 they have gone feral.
6. Belgrade builds a enormous wheel, many times the size of the London Eye, over 300m high and capable of carrying 3,000 people and giving them a wonderful view of two rivers full of rubbish, some boats and the cement works. Approximately every hour it stops and massive 100 metre robot creaks into life. Its vast arms hiss with steam as it puts on a pair of huge leather gloves and moves some wires about. Then the wheel starts again, for about an hour.
7. The government launches a campaign to explain customer service to Serbia. It transmits a brief lecture directly into the brains of the city's shopkeepers that explains basic economic theory, including the rules of competition, the laws of supply and demand, the benefits for business of customer satisfaction and the fact that if they sell some stuff they will have some money.
8. Serbs refuse to visit Sofia, now capital of the world with a population of 51 million, because apparently Belgrade was loads better in the 1980s.
9. In Trg Republika, B92 installs a 25 meter high live-feed hologram of the bathroom of the Big Brother House so children can watch the contestants defecating, arguing and having sex. It has to be removed after one contestant murders another, Psycho-style, with an enormous knife.
10. Smederevo is the last part of Serbia to gain independence in 2040, and by 2042 Belgrade is an isolated city state. It is also the most expensive city in the world, a title it gained as early as 2012 and has held onto ever since. However, it has become popular with visitors since it is the last place in the entire world to allow smoking.
11. JAT introduces its new astro-liner service that will take passengers to visit diaspora communities on Pluto and beyond. Strangely, although there has been no smoking on any flights since the 1990s, the new starliners smell faintly of cigarettes.
12. The Belgrade government launches a bold mission to repair the ailing Nikola Tesla International Space Station. It involves launching an unmanned robotic ship in the shape of a pair of huge leather gloves that will hover around the space station and move some wires about, after which it should work again.
If you have any complaints please write to: complaints department, the Office of President Keba, c/o Jugoslav Aerotranszport, Nikola Tesla International Space Station, Outer ring 5.
TOT ZIENS! JAAP : )