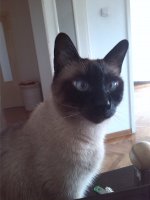 VERY FEW PEOPLE know that the traffic laws in Belgrade were written by a cat.
For many years, I have been looking for an adequate explanation for traffic in the White City. I have wondered why it was ok to come to a stop at a red light and then step out of your car and go get a coffee.
The question of right-of-way was fairly easy to figure out - everyone has it. At the same time. Especially at a four-way intersection with six ancillary roads leading into it. Why waste time trying to figure out who has priority when the answer is obviously me? And when you need to transfer (quite suddenly) from the far left lane to the far right, you just do it. Everyone will always get out of the way.
And they will greet you with friendly honking as you go.